The fastest way to grow your business with the leader in Analytics.Learn how AppX closes the insight-to-action gap by extending traditional BI and PM .
We identify and deliver new insights by introducing technology-based solutions that provide results. Let our team of experts work with you to develop analytics and performance management solutions.
What We Offer
Solutions
The experience and expertise to help. We've served companies covering a wide range of sizes and industry segments. Learn More
Services
A broad range of services within a narrow range of solutions. Our clients value our status as a specialty business consulting firm. Learn More
Decision Systems is

incredibly

especially

extremely

innovative & here to solve your problems.
---
Testimonials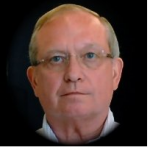 Our analysis of player performance is as complex and dynamic as the work of high-powered business analysts in Fortune 500 companies, and we need to use the same robust, flexible interface to achieve reliable results.  DS helped Major League Baseball stars and their agents win millions of dollars in salary improvements!  To learn more, click here.