Decision Systems, Inc. provides analytics and performance management solutions giving our customers the option to deploy via the cloud.
---
What Clients have said about their deployments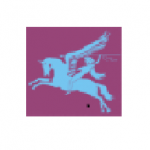 As a startup business, we were looking for an economical solution to host a virtual public server (VPS) that offered Microsoft SQL Server and included a hardware-based firewall, as security is a critical success factor of our business model.  Decision Systems delivered an alternative to Microsoft's Azure at a price point well below that of Microsoft.  We're in our second year of operation now, expanding our customer base and are confident that our solution is scalable.
---

Your cloud implementation should be based upon your requirements, capabilities and resources. We deliver solutions that yield higher ROI's.
build "best-of-breed" solutions that seamlessly merge technologies and services into working solutions.
In order to minimize downtown, your cloud deployment requires a plan and execution.
implement solutions that will deliver enhanced operational & business effectiveness.

How can we work with you?
 
We offer a range of cloud services geared to our customer's unique circumstances.
Our Cloud Assessment and Planning Services looks at your project's overall viability, effort and cost associated with leveraging the cloud.  Should we identify the need during the cloud assessment, we will offer you, our optional cloud planning services in the form of a proposal that will detail up-front, the project focus, duration and cost which will facilitate completion of the value map.
---
The Decision Systems Marketplace – Performance Management and Analytics Services in the cloud.
Simplify the process of acquiring cloud services from IBM.  Using the  Marketplace provides a portal for  application and account management.
 What areas will you focus on?
Platform as a Service (PaaS )
provides a platform allowing customers to develop, run, and manage applications without having to build & maintain infrastructure
Learn more about PaaS
Infrastructure as a Service (IaaS)
access to bare-metal or virtualized computing using public or private cloud platforms.

Learn more about IaaS
Software as a Service (SaaS)
Software is licensed on a subscription basis and is centrally hosted.


Learn more about SaaS
Internet of Things (IoT)
internetworking of devices embedded with electronics, software, sensors, & connectivity enabling collection & exchange of data.
Learn more about IoT
---
Our custom App Development and on-going App support are designed to complement your current capabilities. We use the IBM Bluemix platform to give you a competitive advantage.
It's your data, your insight, your cloud. We protect it. You control it. Own your unique insights on a cloud reliably built for business. We use Watson cognitive services to build next generation apps.