Innovation, Analytics & Performance Management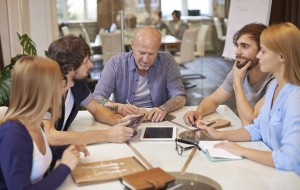 By aligning innovation with strategy, companies need to create innovative business processes that are connected and continuous—business processes that support all three aspects of performance management:

Shaping strategy through financial and operational planning

Taking action to execute the strategy across business operations

Measuring the results to enable fact-based decisions
The key to business agility is fact-based decision making and insights delivered at the speed of today's business.  Using analytics to guide a business operations function is the path to continuous improvement. Innovative managers are incorporating the following best practices:
Incenting employees to focus on leading indicators that will be the most impactful in determining future performance goals.

Focusing on a limited number of relevant metrics that impact performance goals

Using collaboration as a method to drive innovation and solve problems

Treating information as an asset and enabling analytics to support innovative new products and services.
How can Decision Systems help?
Aligning the appropriate tools with the specific business problem is a challenge.   Decision Systems will work with you to identify data available and supply the tools and expertise to create an actionable solution.
Watch this holistic picture of the customer video below.  Interested in learning about Watson? Click here.