Decision Systems' focus is on solving your problem — not selling you a product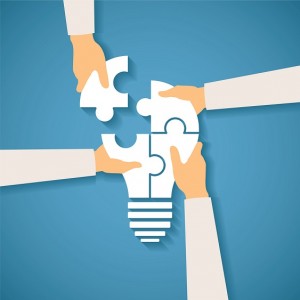 We offer a broad range of services within a narrow range of solutions. Our clients value our status as a specialty business consulting firm. Rather than fitting your problem into a product's capabilities, we start with the problem and adapt the appropriate tools.   This approach sets us apart from the pack, and enables us to meet our client's needs better than other types of consulting organizations.
When it comes to applications, Decision Systems provides a complete solution.  Our services include application development and support.   We work with you to select the appropriate on premise or cloud-based solution and create an application that meets your requirements. Whether your solution is in the cloud or on premise, you can be assured that we will continue to provide support via our "Corporate Support Services", service-level agreement.
We are skilled in a variety of Analytics and Performance Management solutions from leading vendors including IBM, Microsoft and Oracle.  Our years of experience working with a broad range of technologies enable us to create best-of-breed applications.
Expertise, Objectivity and Project Management
Our clients value our expertise along with the independence and objectivity we provide.  Our application and product development services are delivered by individuals who understand both the technology and the business problems that are being addressed.
Our  team approach uses application development methodologies specifically designed to address the unique development process of decision support systems.  Adhering to project management standards enables us to deliver our solutions on time and within budget.  Our clients recognize our specialization and project approach.