The "Home-Office" of Finance – the new normal?
---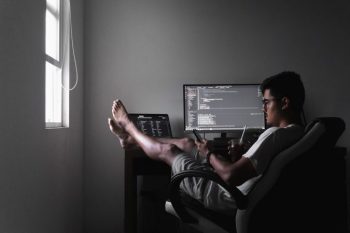 Activity
---
The "Home-Office" of Finance – the new normal?   
---
By Reid Karabush – Decision Systems Inc.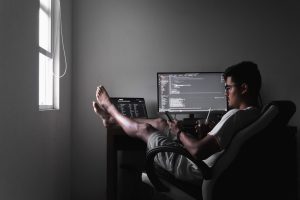 Covid-19 sent the corporate workforce into quarantine without much advanced warning, sending CFO's and in-turn CTO's scrambling for remote-access solutions that would facilitate conducting business at home.
Time to put that disaster recovery plan into effect.  The good news is your plan anticipated a viral outbreak.  The bad news, it wasn't biological.  What then are your options?
Using general remote infrastructure doesn't work
If your organization is like others, you probably have a few remote-access solutions in your arsenal. These technologies like Citrix or Microsoft RDP were for the most part put in place to support general access to internal resources from outside the firewall. They present you with a virtual desktop which allow you to access your internal resources remotely.
The problem with this approach is you now have one more desktop to manage that lacks integration with your remote devices (i.e. notebook, smartphone, etc.) while working at the Home-Office of Finance. With your team now all working remotely, you quickly become aware of the other limitations including scalability, speed, support, etc.  Remember, even the IT guy works from home now.
Working as an analytics consultant for many years, I have firsthand experience with these limitations and as a result I know what works and what doesn't.  Our clients have come to rely on my expertise when it comes to selecting the right solution.
Leverage purpose-built remote solutions
Being responsible for various financial activities including budgeting, forecasting, reporting and analysis your organization invested in purpose-built tools that were designed for the Office of Finance.  Most likely you're using either Oracle Essbase, Microsoft SQL Server Analysis Services or IBM Planning Analytics / TM1.  Just like email, you shouldn't be using remote desktop solutions to access purpose-built financial tools. You should be using a purpose-built remote solution like cubus EV Anywhere Analytic Server.
Why cubus EV Anywhere Analytic Server?
Over 100 organizations world-wide have chosen EV to access their Essbase, SSAS and PA/TM1 solutions rather than general, remote infrastructure or purpose-built remote solutions by OLAP vendors simply because it's easy to use, secure, scaleable, offers a rich feature set and it's affordable. All of our clients, including one branch of the U.S. Armed Forces and The Major League Baseball Players Assoc. have chosen to use EV for these very reasons.
Get up and running quickly by leverage the Cloud
Connect to your on-prem or cloud-based data by subscribing to EV Software as a Service (SaaS); offering flexible subscription periods and terms including pay-as-you-go.  No capital investment required.   Find out how to get up and running in days. Let EV help you manage your Home-Office of Finance.  It might be just what the doctor ordered.
Decision Systems Inc. is an IBM, Microsoft & cubus business partner.  Oracle Essbase, Microsoft SQL Server Analysis Services and IBM Planning Analytics / TM1 are registered trademarks of their respective owners.
---