Decision Systems, Inc. provides analytics and performance management solutions giving our customers the option to deploy via the cloud. We offer a range of cloud services geared to our customer's unique circumstances.
We use IBM's interconnected cloud products and services. Choosing IBM Cloud gives you a competitive advantage using your data, your insight and your cloud.  IBM protects it and YOU control it.
Products and services include:
---
Benefits
Create new ways to reach new customers
Personalized user experiences
Using cognitive design methodologies
Continually innovate
Become & remain the industry's social destination
Build cognitive applications
Leverage legacy & new sources of data - Geography, weather, etc.
---
The IBM Bluemix cloud helps you solve real problems and drive business value with applications, infrastructure and services.
IBM Bluemix PaaS – Hybrid Cloud innovation / development platform – Build and deploy apps using a catalog of services & API's in the Cloud. Scalable, cost efficient solutions.  State-of-the-art DevOps platform helps companies design, build and deploy innovation using the latest technologies from IBM, third party companies, and open source in a secure on premise, cloud or hybrid cloud environment.
IBM BlueMix SaaS – Accelerate change with SaaS and create better customer experiences. Ready-to-use apps deploy rapidly and require minimal impact on IT resources.  Apps are scalable and designed to be secure so your data stays safe.
Convert your on premises to SaaS. It's easy to move to the cloud and allows you to leverage your existing investment.
What Users Are Saying!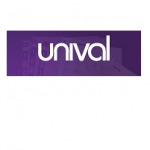 Our data center lease had expired and we needed to move our critical systems to the cloud.  As an information provider to the health care industry, we required HIPPA compliant servers.  We chose Decision Systems as they were able to offer IBM Cloud (Bluemix) bare-metal servers that were fully HIPPA compliant. Their involvement guided us through the process which enabled us to quickly migrate our data center economically.  Thanks to Decision Systems, the migration was a success.
---
The Decision Systems Marketplace – Performance Management and Analytics Services in the cloud.

Browse the appropriate services,  then click on the

Login button

and fill out the sign up form.  We will contact you within 24 hours to follow up.